Jewelry created by Kelly J. Cooper
I was experimenting with a rainbow-colored nylon cord and my limited knowledge of macrame. This was the result: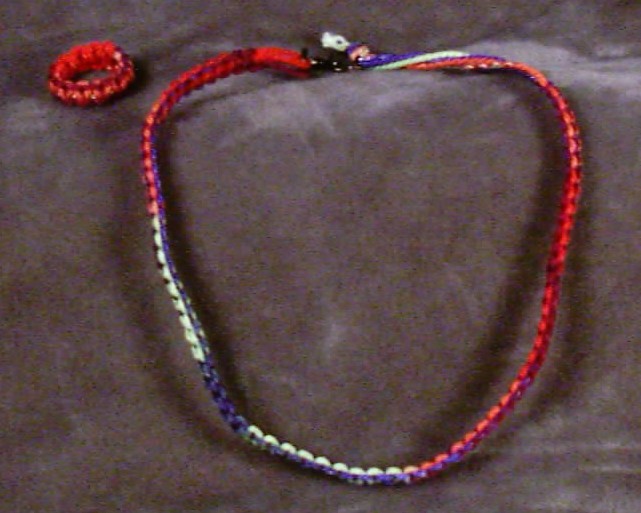 This piece is a combination of some funky square glass beads with a reddish shine and some square hematite beads. Looks much better in person.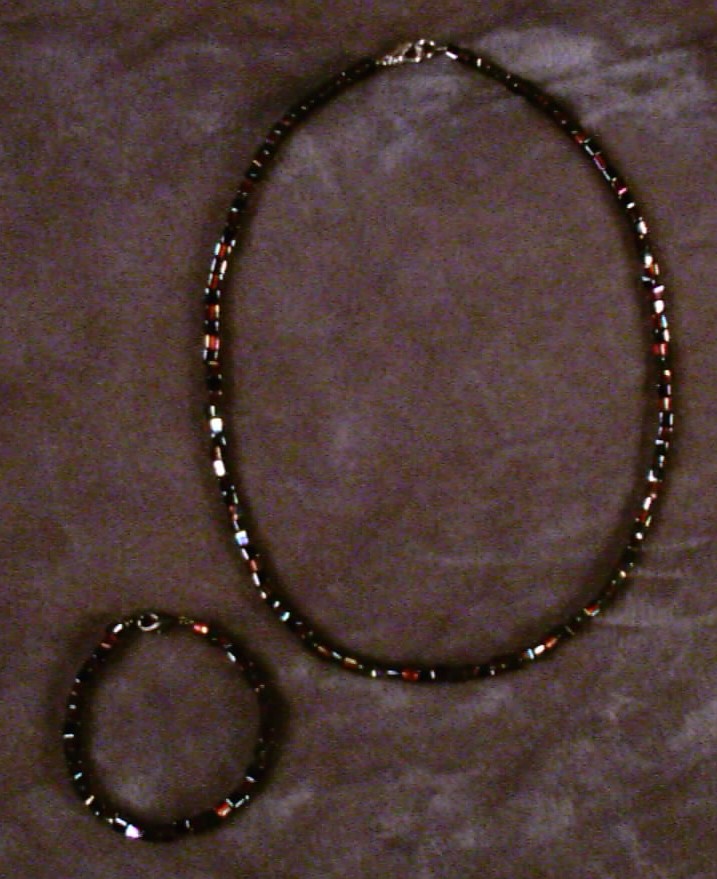 The multi-colored beads are agate. There are light brown seed beads between the agates. I originally didn't include the seed beads, but I remade this piece during a class at The Crystal Blue Beading Company. The instructor suggested the seed beads and I'm much happier with it.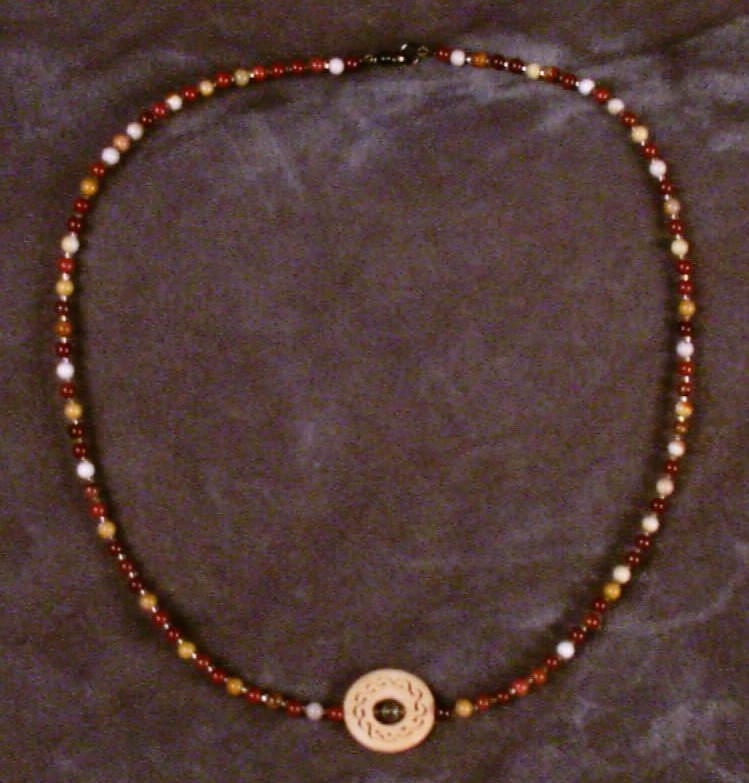 One of the first pieces I ever did, this bracelet goes well with the necklace above, because of it's neutral colors, but it wasn't meant to match. The hideous knot was beginner's ignorance. I'll probably re-make this one eventually - on purpose unless the elastic gives out.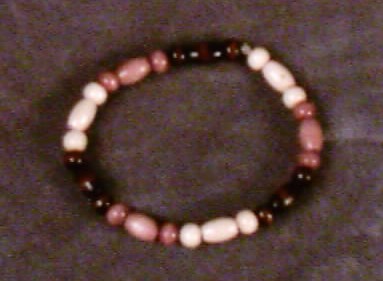 I made this one during another Crystal Blue class. You can't quite see it, but the clasp is handmade by me.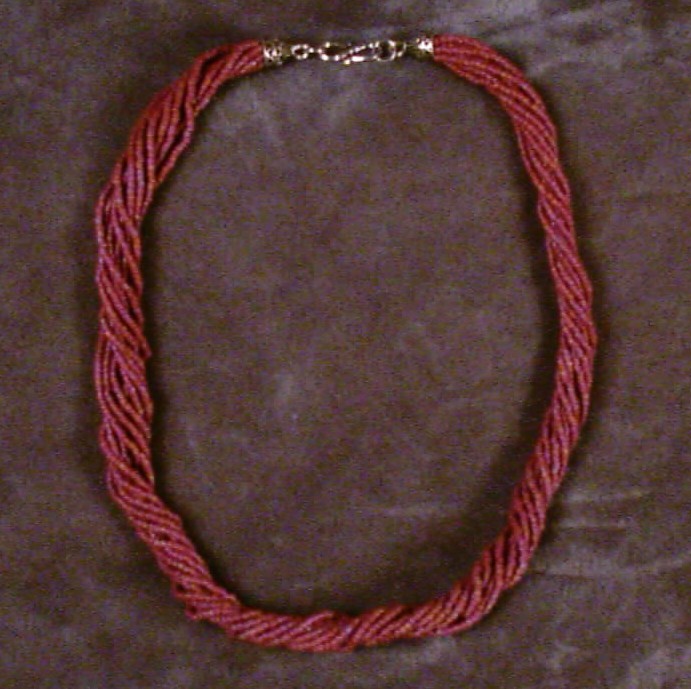 Another of my first pieces, these were designed to go together.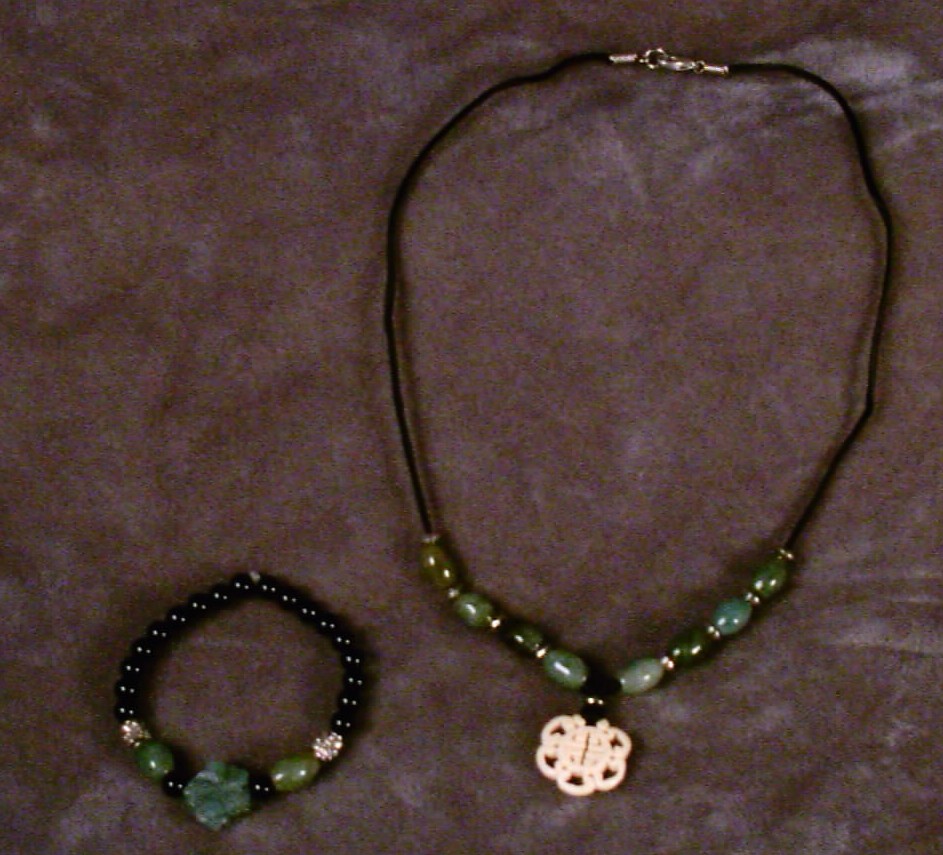 ---
Go back up to my main page